Christmas @ The Old Courthouse
Lots of Local
Artwork
Photography
Jewellery
Cards
Gifts
Home ware
Xmas Decorations
Glassware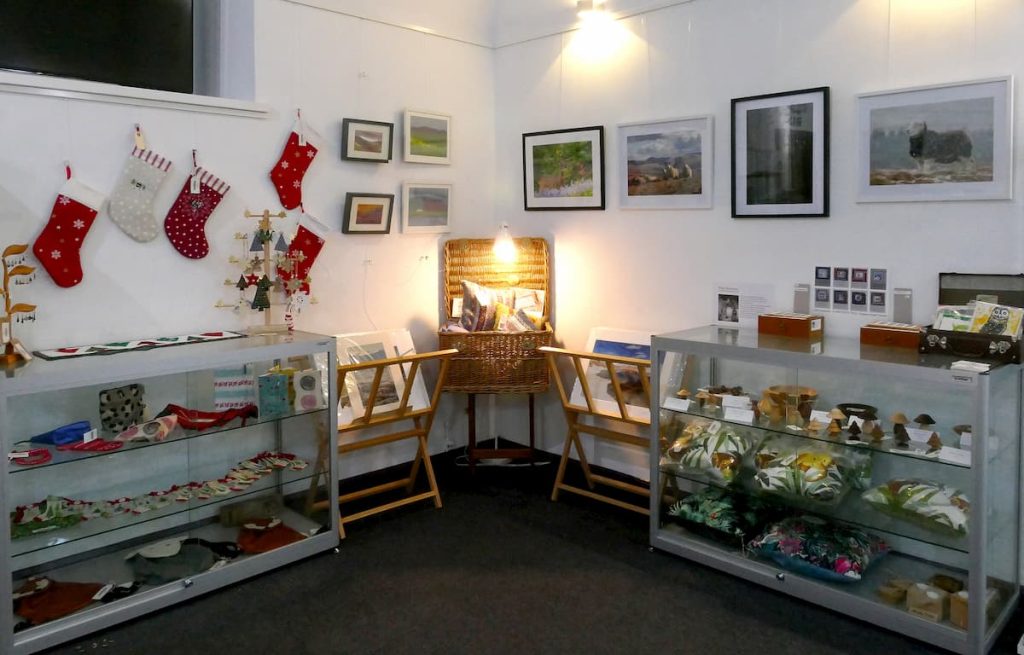 'Wonderful Woodlands' was the theme of our previous exhibition in the Exhibit 'A' Gallery at The Old Courthouse in Shap which ended on the 12th November. The exhibition was devised by Sonia Allen-Wall from Shap and is inspired by her love of trees and the importance woodlands have for the health and wellbeing of us all.
It brought together a collection of work from local artists and craftsmen. A wide range of artwork was on show from Debby Akam, Sonia Allen-Wall, Kate Gilman Brundrett, Marion Jackson, Jacky Quintana, Lynne Rumsey, Suzanne Stuart-Davies and Deborah Windsor, each artist displaying their own style and use of different media. Other items on display included objects created using woodland crafts by Dave Corrie, an upcycled wooden coffee table by Stacy Lewis-Wrobel, pieces both useful and decorative from bespoke woodturner, Paul Norman, and fused glass work by Amy Blandford. In addition to the atmospheric woodland scenes that photographer Patrick Neaves has captured he had also created a woodland video with an evocative soundtrack featuring bird song and the rustle of leaves.
Community participation was an important aspect of the exhibition with children from Shap C of E School and from Shap Playgroup contributing artwork and creative writing from members of the Wordsworth Trust Writing Group that meets at The Old Courthouse. 
Y3/Y4 children from Shap School visited the Wonderful Woodlands exhibition.  They were especially pleased to see their wire sculpture woodland creatures on display.
An added bonus was being able to see our volunteer Judith spinning wool.
'Wonderful Woodlands' exhibition at Shap – Yr 5/6 children from Shap C of E Primary School visiting the exhibition.